15 years' experience | 98% repeat order rate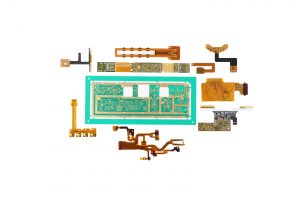 Holding 15 Years of Experience
Honya PCB Technology Limited has been operating a printed circuit board manufacturing plant in Shenzhen for 15 years. We are specialized in manufacturing and exporting several of kinds of PCB with the different surface treatment. All our products have been exported to more than 10 countries in the world, and they are being widely applied at the telecommunication, automobile, electronic equipment, instruments and other fields.Honya PCB which has abundant experience in the production of PCB, has chosen to adopt an operational philosophy that prefer to offer quality and service to a select number of customers rather than having a wider less approximate remit. To take aiming at the customer that demands high quality, a professional treatment, a continuous consultation regarding the choice and realization of technical solutions, required to reach a good relationship between quality and price.
Meeting Various Standards
We have passed UL, ISO 9001:2000, ISO/TS 16949 standards, and our products are RoHS-compliant which ensure high quality and reliable products to the customers according to their requirements and expectations.Depending on the abundant export experience for some years, we were deeply known what you want, what you need, what you get. In order that we built a professional team to provide one stop services to you covering the whole purchasing process, we would like to hear from you if you have interests in our products from the moment your PCB order is received. One off orders or production runs are both happily catered for and delivery would be achieved by your real request.
Contact us Today
As always, your feedback is a power of progress. Your support is a guarantee of our business's success. Call us now.